11th Piano Recording Update – December 6, 2019, by Douglas Ronald Lee on douglasleemusic.com
Apparently I didn't write anything upon the album's release on Thanksgiving Day! That's because I've still been very busy. The other work I do (woodworking) is very busy during this season. And for music: I ran a Spotify Pre-save contest. That's one benefit my distributor CDBaby provides that cannot be done on Spotify by itself. What's a pre-save? For people who use the Spotify app (mobile or desktop) and pre-save, they will be notified upon the album's release and the album will be automatically uploaded to their music list. They won't have to remember to do anything else. Spotify allows non-Spotify user to participate in the contest by entering your email address.
CDBaby recommends running the Spotify Pre-save for 4 to 6 weeks before the album's launch. But that means getting everything done 4 to 6 weeks in advance. Since when to we ever get things done in over a month early? Like, never! I had only 2 weeks before the Thanksgiving Day launch. Debated, but ran the Spotify pre-save contest anyway and I'm glad I did. It was short, but another learning experience. Sorry if you missed it! Maybe next time!
And also related to music, there was an issue with the CDs. I was happy that they arrived early, the day before Thanksgiving! But the cover image was printed so extremely dark, that most of the title wasn't legible! I've been in contact with the manufacturer and hope to have a resolution soon. Meanwhile, I needed to distribute the CDs! This entire recording project has been DIY (do-it-yourself), and it continues on. I reprinted the cover panels at a local print shop, cut them to proper size, opened up the shrink wrapped CDs, removed the existing cover panels, inserted the new ones, and shrink wrapped the jewel case, a requirement for retail sales. How do you shrink wrap CDs? The answer was on the internet (as usual): buy shrink wrap sleeves, seal with a soldiering iron, and shrink it with a heat gun. Now that was fun! The smell of melted plastic (probably unhealthy) reminded me of when my brother and I used to make our own hot wheel racing cars with a kit, complete with colored plastic pellets, a plastic melting machine, and metal molds to form different hot wheel chassis. I haven't seen that in years. Safety hazard?
So what's next? Continue to open CD cases and replace panels. Market and sell CDs. I've been invited to provide the music at the my city's (Vancouver, WA) Gideons Christmas dinner. I'll might play a few hymn arrangements and we will have a time of singing Christmas carols using a portable electronic keyboard. Obviously, that's different than a big acoustic piano, but at least it is portable.
After that, what's next? Work on the next album. Will it take nearly two years again, or can it be done in one year, in time for next Christmas? And be done 6 weeks early for another Spotify pre-save contest?
10th Piano Recording Update – November 15, 2019, by Douglas Ronald Lee on douglasleemusic.com
Finally, the album is in pre-save / pre-order status on Spotify, iTunes, Apple Music and Amazon! I'm so excited and blessed to finish this and to share it with you soon! This status is only for 2 weeks until the release on Thanksgiving Day. During this time, you can enter a contest for a chance to win two free CDs. One for you, one to give as a gift. Meanwhile, CDs are being manufactured and will be ready shortly after Thanksgiving Day. It was amazing how the graphics came together really quick (during some very late nights to 2AM). I'm looking forward to seeing them.
9th Piano Recording Update – November 6, 2019, by Douglas Ronald Lee on douglasleemusic.com
3rd single, To God by the Glory was published to streaming and download sites on Saturday, Nov 2.
Late Tuesday night (1:30 AM Wednesday morning), I finally submitted/uploaded the full album!!! It will be released for streaming and downloads, and hopefully CD sales too, on Thanksgiving day, Nov 28.
This almost didn't happen this year….it wasn't until after I talked to a long time pianist and friend Cynthia at a recent memorial service. I asked her opinion after she played so wonderfully at the service. There just didn't seem to be enough time to finish the album this year before the Christmas sales season. Cynthia encourage me: it doesn't have to be perfect, just get it done, and then move on to the next recording project. That meant I had to finish re-recording (some) and editing (all) 14 songs an average of every 2 days in October (while working other jobs)! Was real close. All re-recorded but not all edited. I'm still learning how to use the music editing software. There's been some really late nights up to 2AM. I shouldn't be using the woodcutting saws and sanders for my woodworking business during late nights anyway to avoid annoying the neighbors.
Next, design the CD graphics and submit for CD manufacturing. Hopefully will receive them around Thanksgiving.
8th Piano Recording Update – October 3, 2019, by Douglas Ronald Lee on douglasleemusic.com
October is already here! All 14 songs have been rearranged and rerecorded. However, about half of the early songs need to be rerecorded again. Why? The piano went out of tune with the spring change of weather. Now that fall is here, with early cool temperatures, I need to retune some of the strings again!
The goal this year has been to release the album this fall in time for the Christmas season. Working backwards, I'll need to do the re-recording, editing, mixing and mastering of EVERYTHING this month of October. That includes preparing the graphics for CD manufacturing too. Can this be done? Thats an average of one song every two days, 100% complete! And this is not my day job. I have other work to do too. Very ambitious remaining schedule. Will try…
7th Piano Recording Update – August 16, 2019, by Douglas Ronald Lee on douglasleemusic.com
Wow, its been 6 months since I last posted. Currently, 9 out of 14 songs are re-arranged and re-recorded. Still trying to complete these on a two week cycle.
In July, I attended a live taping of CD Baby's DIY Musician Podcast at the their new Portland, OR headquarters for episode #236: "The 7 most important things to know about distribution in the streaming era." Here is thelink to listen to this podcast. Number two on the list is that you should release a single first before an album. Why? Not only is is easier to release a single before completing an entire album, the single sets up various artists tools and accounts such as on Apple Music and Spotify. Since there are marketing tools there, it is best to get those accounts and profiles set-up ahead of time before releasing the album. And it is only possible to set these up if you have music already released.
This delayed the album recording process slightly, but I have mixed and mastered one song and submitted it to CD Baby on August 16, 2019 for review, approval, and distribution as a single. If it passes all requirements, it will get released to their digital partners such as Apple iTunes, Apple Music, Spotify, Amazon, Google Play, Pandora, YouTube Music, Deezer, Shazam, TIDAL, and many more. Note: there is no guarantee that all of these music services will accept my music. We shall see…..
Still trying for fall 2019 completion and release of the album. Much still needs to be done…..
6th Piano Recording Update – February 17, 2019, by Douglas Ronald Lee on douglasleemusic.com
I've decided to add 2 more songs to the proposed album. 12 didn't seem enough! Draft sample recordings are now posted of songs #13, 'Tis So Sweet to Trust in Jesus, and #14, My Jesus, I Love Thee. Now it is time to prepare final recordings for publishing later this year.
5th Piano Recording Update – January 18, 2019, by Douglas Ronald Lee on douglasleemusic.com
Draft sample recordings of songs #11, To God be the Glory, and #12, Turn Your Eyes Upon Jesus, are now posted.
Now it is time to practice, refine, and re-record each song for publishing this year. Actually, I have already revised Amazing Grace; originally this song was planned as track #1 in the playlist because the lyrics sets the stage for the whole album. But that arrangement seemed to be the worst of all the songs (too blah and lacking in feeling), so I moved it into track #2.
However, after former president George H.W. Bush passed away, I recalled that Amazing Grace is often sung or played at memorial services. Remembering him, his character, integrity and life of public service inspired a new version. (In the very 1st presidential election in which I was eligible to vote at age 18, Mr. Bush ran as vice president along with the new-to-national-politics presidential candidate Ronald Reagan). I'm still refining this new version and have posted a sample recording and moved Amazing Grace back into track #1 where it belongs!
4th Piano Recording Update – October 30, 2018, by Douglas Ronald Lee on douglasleemusic.com
2 more draft sample recordings are now posted, All Hail the Power of Jesus Name and Fairest Lord Jesus. 9 months have passed since starting this project in February. The result: 10 arrangements and just draft recordings. While the (overly ambitious) goal was to publish the album (with more songs) by October, that didn't happen. It takes a lot of time and practice to create publishable music. However, I did meet the original goal of providing a CD with recordings for my mom's birthday, even though they were just imperfect draft recordings. And for that success, I am thankful to God that it was possible. Now it is time to reset goals: finish arranging a few more songs this year, then practice, practice, and more practice to create publishable recordings by summer 2019.
3rd Piano Recording Update – August 12, 2018, by Douglas Ronald Lee on douglasleemusic.com
2 more draft sample recordings are now posted. These were supposed to have been done in May, so I'm now 3 months behind and summer is nearly over. There are now 8 posted and these are only draft two minute samples. It would take several months to arrange 8 more. And do final, perfect recordings of all of them. This does not seem feasible with only 2 months to the planned finished goal to allow time for submittals, approvals, uploading, submittal to a CD manufacture, manufacturing time, etc. Most people have no idea how much is involved to produce an album. A full time musician could probably do this (within 1 calendar year), but since this brings in no income, I have to work several other non-related jobs.
2nd Piano Recording Update – May 6, 2018, by Douglas Ronald Lee on douglasleemusic.com
April has already passed. 2 additional songs have been arranged and audio files were posted on this website, today, May 6th. I'm slightly behind due to tax season (1st quarter estimated taxes, and annual for federal, 2 states, tri-county, county, and city, due to multiple businesses in different jurisdictions). Just like in the last two months, the new recordings are only 2 minute draft samples since full length recordings are still not feasible (see below for the reasons). This means either another month or two will be needed this fall or winter to create the final recordings and editting, or I'll need to accelerate the draft recordings to meet the original fall goal. That seems so far away since spring has sprung, but time flies when you have a lot to do…..
1st Piano Recording Update – April 5, 2018, by Douglas Ronald Lee on douglasleemusic.com
February and March have already passed. The goal was 2 complete songs per month: arranged, recorded, edited, and ready for publishing to CD and as downloads. But the result is only a total of 4 draft recorded, imperfect songs. Here were the issues:
It has been nearly impossible to play any song perfectly, without wrong notes, missing notes, a note too loud, a note too soft, tempo off, dynamics off, etc.
Recording issues such as strange noises, excess piano mechanical noise, and loud drive-by vehicle traffic.
The Audacity software has a lot of tools, but I don't know what all of them do, nor if I need to use certain ones or not. Or tried some and they didn't seem to do anything. Obviously, there is a learning curve.
Lack of time. More practice is needed but that takes time and I also need to work and earn $ elsewhere.
So I'm beginning to wonder if this is going to be feasible or not this year. How much longer is this going to take? Stay tuned….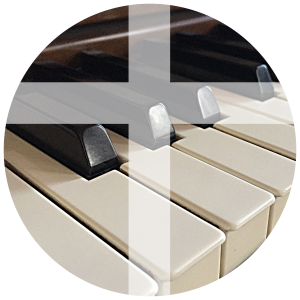 Solo Piano Artist
Douglas Ronald Lee